Marketing ROI Group offers a transformational approach to digital marketing that is customized to meet the specific needs of our clients. Our pricing structure is designed based on a collection of proven and measurable outputs that align with your organization's goals.
Below are examples of packages of the inbound marketing services we provide. Unlike traditional marketing channels such as direct mail, print, trade shows, and broadcast advertising, our inbound marketing solutions require low invest, while delivering a very high ROI.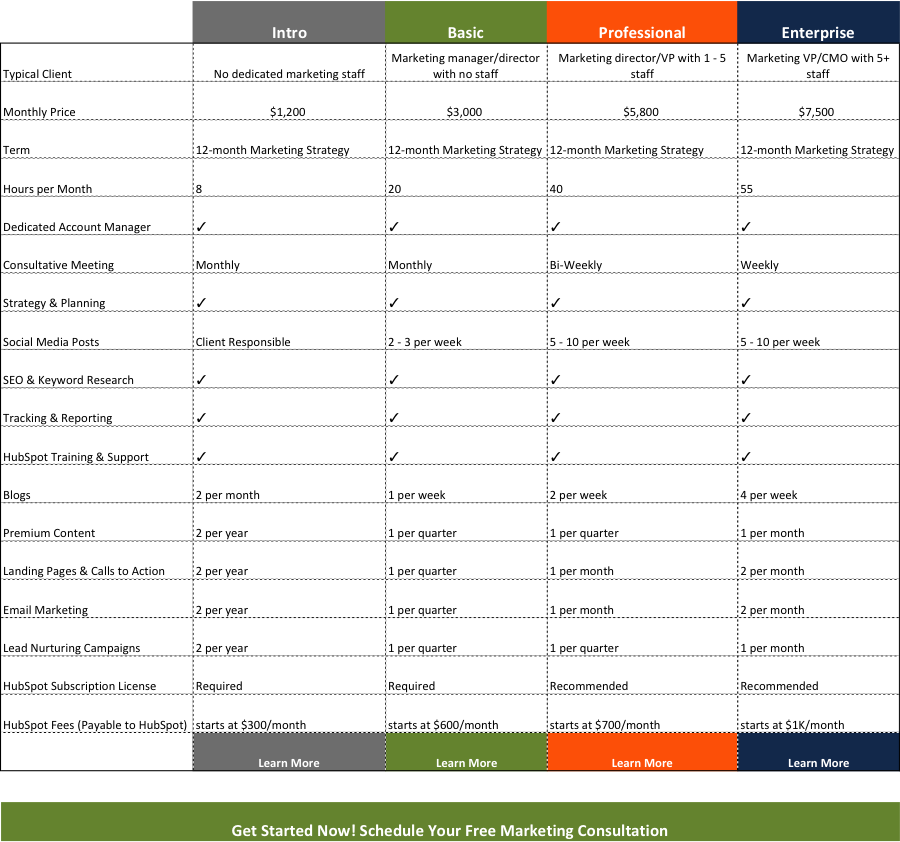 We specialize in creating Marketing that is not only memorable, but also measurable so that your organization understands the return-on-investment (ROI).